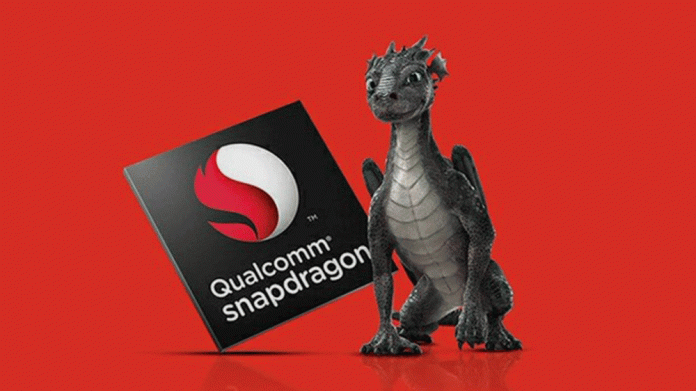 Qualcomm has announced its next flagship processor which will we going to launch on December 04. We've seen rival companies unveil their latest leading processors in recent months. Huawei has already begun incorporating the HiSilicon Kirin 980 processor into its smartphones, and we also saw Apple incorporating the Apple A12 Bionic processor on the new iPhone. Furthermore, we have also seen Samsung unveil its latest flagship processor to be used on the Galaxy S10. Thus, all this indicates that the now it is time for Qualcomm to reveal its newest flagship processor. And it is likely to happen on the fourth day of December.
Although it will replace the existing Snapdragon 845 processor, previous reports have indicated that the new processor will be named Snapdragon 8150. According to the famous Chinese Tech Blogger "Ice Univerce"
Qualcomm will release the Snapdragon 8150 processor in Hawaii on December 4th. pic.twitter.com/Ny93ADY1Rz

— Ice universe (@UniverseIce) November 21, 2018
Qualcomm received a certification certificate for the Snapdragon 8150 chip through SoC in October, in preparation for the official launch of the chip and the inclusion of the chip in next year's smartphones.
Nokia 3.1 Plus 2018: Specifications, Review and Price in Pakistan
Qualcomm seems to be planning to unveil the Snapdragon 8150 at the Qualcomm Technology Summit, to be held on the fourth day of December in Hawaii. With the Moto Z4 expected to launch as the first smartphone version of the new chip.
The company reportedly began sending invitations to the Chinese media and may also send them to the media in other regions in the near future. The new Snapdragon 8150 processor is said to be manufactured by Qualcomm by TSMC using 7nm technology, the same manufacturing technology as the HiSilicon Kirin 980 and Apple A12 Bionic processors.
Motorola Moto G7 Specifications, Review and Price in Pakistan
It has also been reported that the Snapdragon 8150 processor will have eight cores in total but with a different combination than the one, we used to see in Qualcomm's leading processors. It also comes with new processor management features. The larger core offers 2.84 speeds, 3 medium-sized notebooks for 2.4GHz, and a small 1.78GHz cores that support performance efficiency.
Some initial test devices equipped with the Snapdragon 8150 processor has been introduced that doubles the performance of the current Snapdragon 845 processor and the poor performance of Huawei's HiSilicon Kirin 980 processor. Speaking of the Huawei's latest processor, it got improvements when it came to artificial intelligence performance compared with the HiSilicon Kirin 970 processor, but when it came to testing, it seemed to get a slight improvement of 15 percent, making it almost identical to the result of Snapdragon 845.
Apart from CPU and GPU standards, modern chips need to worry about the performance of artificial intelligence as well. Snapdragon 8150 may be coming from Qualcomm's first site owner, at least in Android-land.
Testing for the dev platform (Prototype Panel) is nearing the doubling of the current Snapdragon 845 performance. This record, exactly identical to the latest version of Kirin 980.
Speaking of the latest version of Kirin, Huawei has been improving AI performance at the 970 level, but as far as this standard is concerned, it is more than 15% bumped. Kirin 980 degrees are only under Snapdragon number 845.
| | | | | | |
| --- | --- | --- | --- | --- | --- |
| Model | CPU | RAM | Year | Android | AI-Score |
| Qualcomm 8150 Dev Platform | Snapdragon 8150 | 6GB | 2018 | 9.0 | 22082 |
| MediaTek P80 Dev Platform | MediaTek Helio P80 | 6GB | 2018 | 9.0 | 19453 |
| OnePlus 6 | Snapdragon 845 | 8GB | 2018 | 9.0 | 12274 |
| Huawei Mate 20 Pro | HiSilicon Kirin 980 (NPU) | 6GB | 2018 | 9.0 | 12026 |
| Huawei P20 Pro | HiSilicon Kirin 970 (NPU) | 6GB | 2018 | 9.0 | 8921 |
| Google Pixel 3 XL | Snapdragon 845 | 4GB | 2018 | 9.0 | 6895 |
| MediaTek P60 Dev Platform | MediaTek Helio P60 | 6GB | 2018 | 8.1 | 5767 |
Snapdragon score 845 from OnePlus 6 is amazing, one of the Pixel 3 is just "hey". Both have the same slide set, except that Google Phone has a custom kernel that deals with the magic of image processing. So, these results are somewhat questionable.
However, we were surprised to see which chipset won a second place – MediaTek's Helio P80. It records much higher than the S845, nearly the height of the Snapdragon 8150. This will be a huge leap from the current Helio P60 / P70 (a + 200% boost!).
Needless to say, the Snapdragon 8150 will be the preferred processor for many of the leading Android phones that will arrive next year, including the Galaxy S10 note that the latter is likely to be the first to get this new processor.