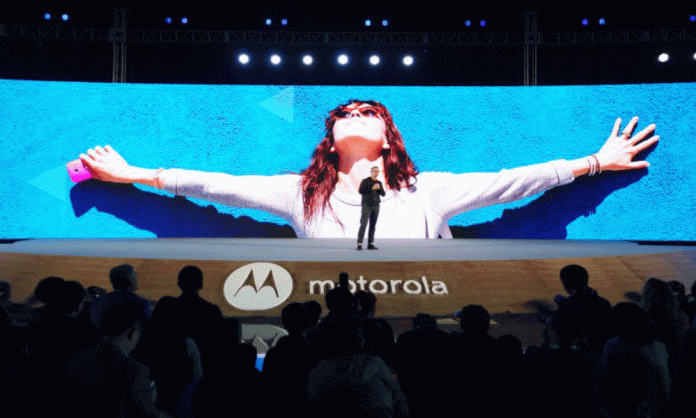 Motorola is aiming to revive its famous Razr phone after it was knocked out by Apple on its famous smartphone, the iPhone, which was the first touch screen, more than a decade ago.
But the return of the "Razr" this time will be in the form of a smartphone folding screen, and an initial price of up to $ 1500, according to sources familiar with this.
Lenovo Group of China and Verizon Communications joined forces in an exclusive deal to sell the new Razr devices in the United States by February.
The sources learned that the device is still under testing, but was not set the date of launch, according to the newspaper "The Wall Street Journal" the United States.
Lenovo bought Motorola's mobile division from Google, which had already acquired this division of the US company in 2014.
Lenovo plans to manufacture some 200,000 units of the device, according to informed sources.
Motorola launched the Razr 3 folding device in 2004, and during a short period was widely recognized and received a huge public reception, especially among stars and celebrities, like David Beckham.
At that time, Motorola sold up to 130 million units of the device around the world.
With the launch of the first iPhone from Apple in 2007, the era of "Razr", and many other devices such as Nokia devices and BlackBerry, and Motorola's sales fell dramatically, and the company to loss, and had to sell the mobile devices to Google in 2011.
RAZR is part of the 2019 roadmap, which includes some of the first devices to run on fifth-generation networks, such as Samsung's Galaxy phones.
In February 2017, Lenovo CEO Yang Guangqing pointed out that users would see folding technology in the company's phones, especially the Razr.
Motorola then introduced a patented folding phone that incorporates two monitors in a 6.5-inch screen, with a joint in the middle that enables the two sides of the phone screen to be folded inside and supports two cameras.