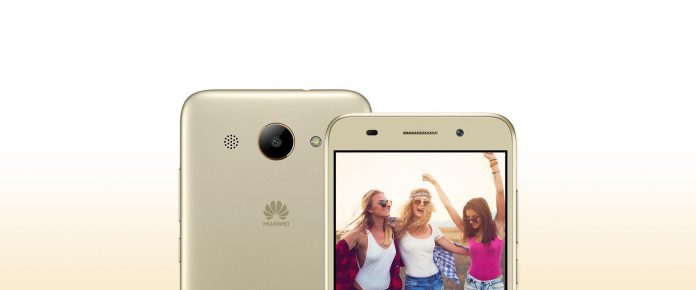 The competition had become extreme in 2018 among the smart phone companies, and Huawei has announced a new economic friendly phone to join the current competition, the Huawei Y5 Lite phone that comes with modest specifications and capabilities but nevertheless works under the Android Go initiative which allows access Updates to the phone from Google for phones with small capabilities, which is a great advantage for this phone.
Huawei Y5 is a 5.0 inches device with super touch screen that supports the resolutions of 1280 x 720 pixels of IPS display. The IPS technology is one of the most leading LCD technologies in the world. It is 4G supported device furthermore the system has Quad-core 1.4 GHz processor.
Huawei P30 Pro: 12GB of RAM with 5 Cameras, Release Date, Price, and Phone Specifications
Y5 contains 16GB internal memory and 2GB of RAM while it has 3000 mAh removable battery. Dual SIM options are supportive with dual stand-by. Camera lenses have 8MP camera at the back F2.0 aperture creates photos that look professional and 5MP for selfie shooter front camera.
Design
– Phone weight: Huawei Y5 Lite phone weighing 170-180 grams.
– Phone dimensions: 73.7 × 9.45 × 145.1 mm.
– Screen measurement: 5 inches.
– Screen Protection: No layer has been declared to protect the screen.
– Screen aspect ratio: The aspect ratio of the screen is not announced.
– The phone supports two slots for the SIM 1 and SIM 2 SIM cards.
– Your phone supports the addition of an external storage card of up to 128 GB, and comes with a separate port from the two slots.
– The phone supports the microUSB port of the second version.
– Unfortunately, the fingerprint sensor does not exist either front or back.
Screen
– Type: Captive supports touch, also supports the appearance of 16 million different colors, but not announced.
– Size: 5 inches.
– Screen Resolution: 854 x 480 pixels.
– Front Screen Acquisition: Not announced.
– Multi-touch: supports.
– Protection layer: The Company has not announced a screen protection layer, which is expected for a phone in this price category.
Camera
– Back Camera (rear): 8-megapixel mono lens, and the size of the aperture has not been announced.
– Features: Fixed focus.
– Secondary Camera (front): mono lens with 2 megapixel resolution.
Performance and Operating System
– Operating system: Android version 8.1 (Oreo) within the Android GO initiative.
– Chip Type: MediaTek MT6737.
– Processor Speed: Quad-Core 1.1 GHz.
– Graphic Processor: Mali-T720.
– Sensors: Accelerometer, Light Sensor, G-sensor.
– Internal memory: 8 GB.
– Random access memory: 1 GB (RAM).
– External storage card: An external storage card of up to 128 GB can be added.
Although the phone comes with weak processing chips and very small random memory capacity of 1 gigabyte (RAM), the Android GO powered by Google comes with the phone provides a good chain performance experience, and of course not like medium phones but better than economic phones that Comes with the same specifications and does not work within the Android GO initiative.
Battery
– Battery Capacity: The Huawei Y5 Lite comes with a 2280MA lithium polymer battery.
– Fast Charging: The Company did not announce the phone support for fast charging technology.
– Wireless Charging: The Company has not announced the support of the phone for wireless charging technology.
Price
– The price of the Huawei Y5 Lite phone in the Pakistani is PKR Rs.14,499