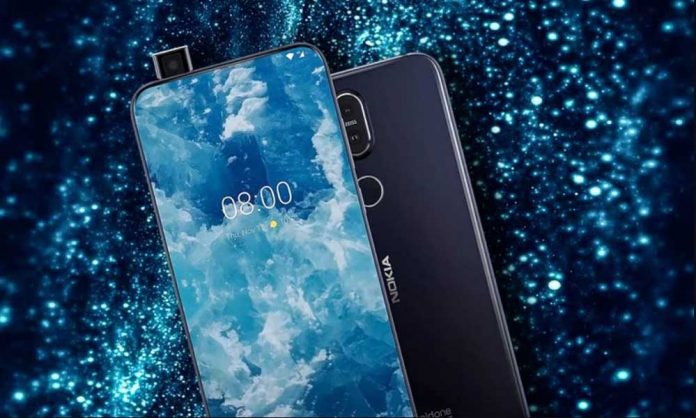 It seems that the new specifications of the new Nokia-8.2 phone will make it the best smartphone ever. The Finnish company is expected to launch the new Nokia-8.2 phone with a 6.5-inch AMOLED display, and high-resolution display, which fills the entire front end.
This phone will get a basic three-lens camera accurately (64 + 20 + 13) megapixels, will be among the best camera phones in the market, and a front camera hidden inside the body, installed on a mobile base, exiting the inside of the body when you need to take selfies.
The device will also be equipped with a stylish water and dust resistant structure, as well as positioning systems, NFC chip, two card slots, 3.5 mm headphone port, and a 4000 mA battery with fast charging.
New Nokia phones introduce class-defining experiences across segments
Its excellent performance will ensure the Snapdragon 855 eight-core processor, 10/8 GB RAM and 256 GB internal storage, expandable up to 1 TB via external memory cards. It is expected to be launched in the market late this year (2019), at a price of approximately 600 US dollars.