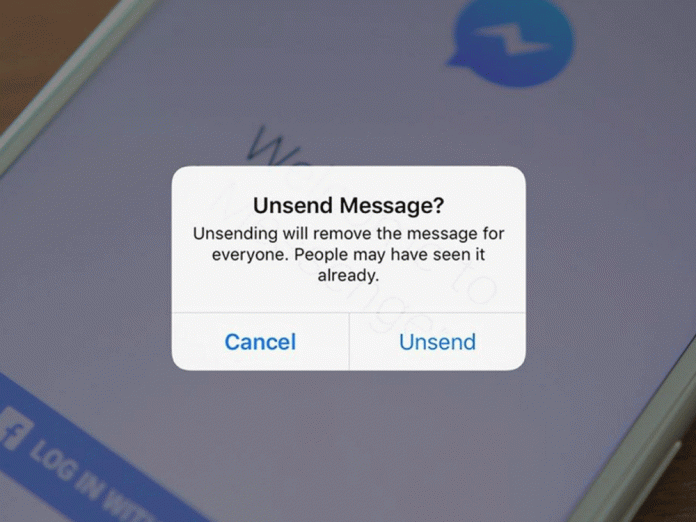 A few days later, Facebook's Messenger will launch the long-awaited feature of users which was a major success in WhatsApp instant messaging application.
According to our correspondent, the Facebook Messenger finally decided to launch the feature that relates to "delete the message" after sending it so that the future does not see, adding that "the property was popular with WhatsApp, so it will be necessary to implement on Facebook Messenger."
Users can permanently delete messages by clicking the "Edit" option, then "Cancel" or "UNSEND".
The source said the deletion feature will remain valid for up to 10 minutes after sending the message.
A number of users said that the advantage of "UNSEND" option is already appeared on their application, while our correspondent revealed that the circulation of all accounts will be in the new update to Facebook Messenger.
WhatsApp launched the "Delete Message" service in late 2017, where it was only seven minutes before the message was sent, before the application changed the deletion time to an hour and 8 minutes.