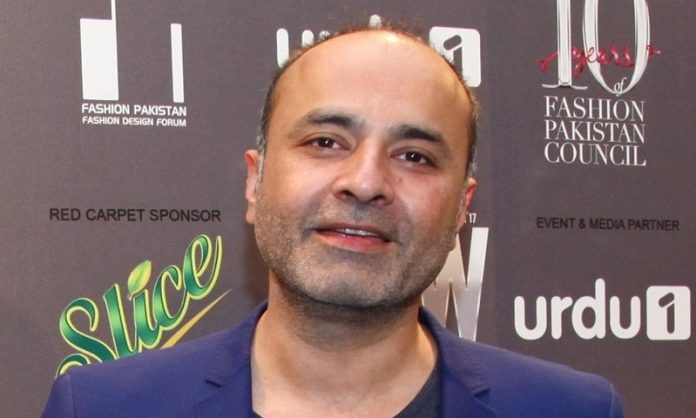 After renowned designer Asim Jofa, renowned fashion designer Deepak Parwani also offered to create a protective medical suit for medical staff and volunteers who fought on the frontline against the Corona virus.
The announcement was made by Deepak Parwani when he met Governor Sindh Imran Ismail where he discussed setting up medical equipment and local medical equipment to protect Corona.
گورنرسندھ عمران اسماعیل سے ٹیکسٹائل اور ڈیزائننگ کی صنعت سے وابستہ 4 رکنی وفد کی گورنر ہاﺅس میں ملاقات

رکن صوبائی اسمبلی سدرہ عمران بھی اس موقع پر موجود تھیں جبکہ وفد کی قیادت معروف ڈیزائنر دیپک پروانی کررہے تھے۔@ImranIsmailPTI pic.twitter.com/XbEeNZHy2F

— Governor Sindh (@GovernorSindh33) April 1, 2020
Governor Imran Ismail told Deepak Parwani that we have to take steps as soon as possible to ensure the well-being of all the doctors, nurses, paramedical staff and volunteers to ensure the safety of all these people.
Governor Sindh expressed these views while talking to a four-member delegation led by Deepak Parwani at the Governor House, Deepak Parwani representing the fashion designing and textile industry at the meeting.
A big thank you to our heroes the doctors nurses and the entire staff at hospitals all over the country .You fight without boundaries politics religion risking your lives everyday to save ours in most times without protective gear . Salute god bless u #COVIDー19 ur our tigers ! pic.twitter.com/sjF9NXnLDK

— Deepak perwani (@DPerwani) April 2, 2020
Deepak Parwani assured the creation of medical suits in the local market and said that in this difficult time, the textile and fashion designing industry would consider it a national duty to give 100 per cent of whatever they need.
The world-renowned fashion brands have decided to temporarily change their work to manufacture vital medical equipment to help their country fight the Corona virus.