TikTok becomes one of a platform which gains popular rapidly over the past year. At now, TikTok has surpassed Facebook and Snapchat in terms of daily downloads during the month of October. Now people have gone wild in the usage of this platform. TikTok is another lip-syncing and short video app that on its way to the top-ranked with users exceeding 500M all over the globe.
Pakistanis are unable to safeguard themselves from this TikTok fever. Tik Tok users in Pakistan are increasing day by day at a remarkable speed.
Pakistani TikTok celebrities had also gained popularity much quickly like Instagram Celebrities, there is so much content are made on these apps by Pakistanis nowadays, so it's obvious we told you about whom videos are best. We made a list to update on some of the best Pakistani TikTok celebrities who are a must to follow from us: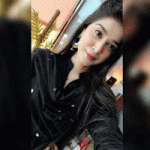 Pinky Francis lives in UAE and a Pakistani. All videos of Pinky Francis is just to make people Rolf!
Pinky makes videos with funny dialogues in Urdu, and her videos mostly based on Bollywood songs but they contain a fun element. She has also done duos with her TikTok friends and other TikTokers which are also great.
Pinky Francis videos for sure will put a smile on your face.
Pretty Alia had made a sufficient amount and kind of videos. and shown her versatile in all sets of skills.
Alia mostly made videos based on popular monologues and duologues from Bollywood movies and talk shows.
Her videos on funny and catchy songs can also be found on her profile.

This TikToker likes to call himself Buggy Bunny. In most of his videos, he found chilling with his friends and showing off their acting skills and participating in different challenges.
Buggy Bunny is famous for showing some awesome moves on popular songs and his to the point expressions while doing emotional dialogues.

Reeja Jeelani was quite famous on Instagram, Dubsmash, and Musical.ly and now she is killing the floor on TikTok.
this girl is famous for her best lip-sync skills and awesome makeover. She had done some famous dialogues from TV-Dramas and awesome songs.
Reeja also involved in making duos with her fellow TikTok users.
Tumblr Returns To Apple Store After Blocking Obscene Content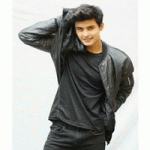 Pir Ahmed's profile had various kinds of videos including songs, slowmos, dialogues, monologues and much more. Ahmed creates whatever he likes no matter its famous or not, and that makes him different from other TikTok celebrities.
In his videos, he is mostly doing duets with his friends.

Hazeera is one of the most famous users on Musical.ly and she has continued her legacy on TikTok too.
Hazeera's profile has videos ranging from funny dialogues to emotional songs, all based on her mood.
She is famous for just on time expressions for every kind of content she creates.
7. Nouman Rizwan Khan (@bboyjonty)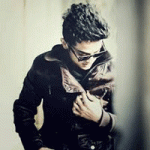 Nouman Rizwan Khan just loves songs, no matter Pakistani or Bollywood songs. He shows his best moves, awesome expressions, and emotions in his videos.
Nouman also made some videos with dialogues but they are sometimes with music and sometimes without.
He has impressed everyone with his awesome choice of songs.

Mubeen Rehman Popular raps and melodies are Mubeen's specialty. He is really blessed in terms of looks. Blend those with the right skills and you get a hit like him.
His acting and dancing skills are mind-blowing. He also has made some dialogue duets with his fellows which you can't pass without liking.
Ibrahim has good looks, wardrobe, skills, and talent.
He creates versatile content comprising of fast music, monologues, duologues, dialogues and with as perfect timing as his, the videos are just impossible to ignore.
10. Anum Asad (@anumasad)
Anum Asad is a well-known actress. She gains her fame on TikTok due to her slaying looks and stunning hairstyles.
Anum awesome dialogue choice and polished acting skills are sure to impress you.
She makes videos mostly of famous dialogues and songs which highlight her talent very well.
So we showed you some quite famous TikTokers of Pakistan. So, which one is your favorite and what are your reviews about TikTok, tell us in the comments section below.