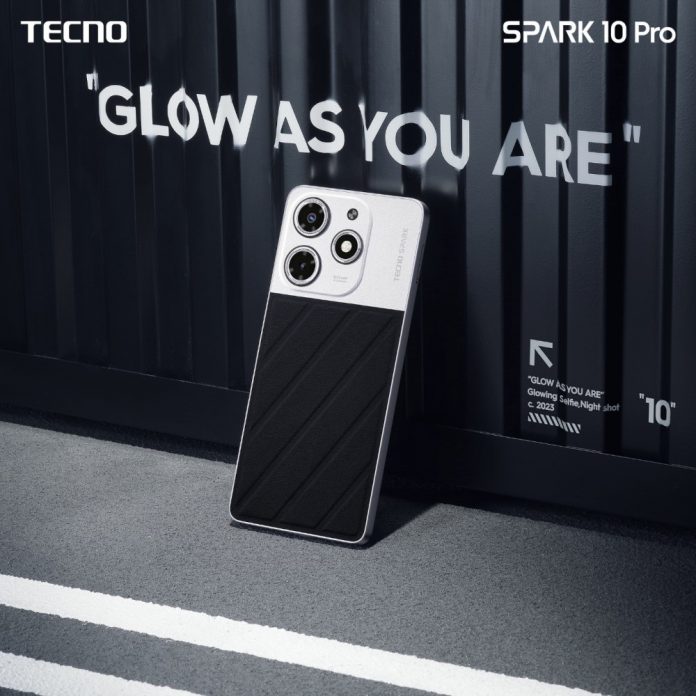 In a groundbreaking move, TECNO, one of Pakistan's foremost innovators in technology, has introduced the much-anticipated SPARK 10 Series Magic Skin Edition. This release promises a tantalizing array of design options, redefining the smartphone landscape for the summer season. The SPARK 10 Series, comprising the SPARK 10 Pro, SPARK 10, and SPARK 10C, is now available for purchase online through the Tecno Mobile Pakistan website and at your nearest brick-and-mortar stores.
TECNO's latest offering exemplifies the brand's avant-garde philosophy towards smartphone design and material innovation. It pushes boundaries by incorporating cutting-edge materials and trendsetting designs, promising an exceptional all-round user experience, including outstanding photography features, seamless gaming, and impeccable processing performance.
The highlight of this release is the eco-leather material used in the phone's construction, presenting a revolutionary take on smartphone materials. With its delicate, smooth touch, these skin-friendly materials boast a textured grain that exudes sophistication and a premium feel akin to genuine leather. Notably, these materials are highly durable, making them an excellent choice for everyday use. Users of the SPARK 10 Pro Magic Skin Edition will rejoice in the fact that the phone's back cover material resists stains, remains impervious to fingerprints, and can be effortlessly cleaned of oil, makeup, and other substances. Moreover, this material exhibits outstanding resistance to sweat, corrosion, and harmful UV rays, assuring users that their phone is up to the rigors of daily life.
Aesthetically, the design is a bold statement, featuring striking black stripes that resonate with a youthful and confident audience, mirroring the vibrant energy of street fashion. Furthermore, the Magic Skin series includes an Orange variant, while the SPARK 10C Magic Skin Edition is available in Blue, expanding users' choices to showcase their unique style.
The SPARK 10 Pro Magic Skin Edition shines with its 32MP Ultra-Clear Front Camera, dual soft lights with adjustable brightness, and intelligent photography modes designed to capture moments in any lighting condition. Powered by MediaTek's Helio G88 gaming processor, it supports HyperEngine 2.0 and TECNO's GameTurbo, ensuring an immersive gaming experience. With a robust 5000mAh Super Battery, 256GB ROM, 16GB RAM (expandable to 8GB extended RAM), and a host of additional features, the Spark 10 series is a versatile companion for gaming, entertainment, and everyday tasks.