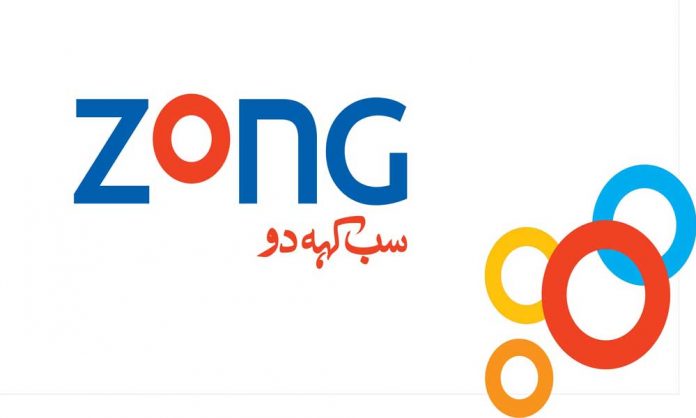 Today we are getting to take a glance at Zong call packages which incorporates hourly, daily, weekly, monthly, and power pack packages. Zong or China Mobile Pakistan (CMPak) may be a 100% owned subsidiary of China Mobile Communications Corporation.
Zong engages within the provision of cellular mobile voice and data services to the Pakistani market through 2G, 3G, and 4G technologies. The high standards of performance are testified by the service award of "No.1 Operator in voice and data services" by the Pakistan Telecommunications Authority (PTA). Zong has over 26 million subscribers and a market share reaching 20%. Currently, the 4G coverage extends to over 100 cities of Pakistan and this number is increasing day by day.
Previously, we talked about Zong 3g 4g Net Packages, Zong SMS Packages, and Zong 3G/4G Internet Settings. Zong also provides various range of affordable call packages at different rates to its customers. Here are the entire details of Zong Hourly, Daily, Weekly, Monthly and other call packages Including Zong to Zong call packages and Zong to other network call packages.
Jazz, Telenor, Ufone and Zong Work From Home Packages During Coronavirus Lockdown
Zong Call Packages
Following are the details of Zong Call Packages:
Zong Hourly & Daily Call Packages Prepaid
With Super Student Call Package, Zong gives you the liberty to make unlimited calls to all Zong numbers and luxuriate in the fastest data network for any 2 hours of your choice in only Rs. 5 + tax. Zong Prepaid Daily Call Packages allow you to enjoy unlimited Zong-to-Zong calls throughout the day.
Other Zong Prepaid Daily Call Packages
In addition to Zong Prepaid daily & weekly call packages, Zong also offers variety of call packages that last till midnight same day. Here are the details:
Student Bundle: validity for next 2 hours
All other bundles: validity till midnight same day
Jazz 4G Device Packages 4G Internet, Jazz Wifi Internet Packages
Zong Weekly Call Packages Prepaid
Zong provides Prepaid Weekly Call Packages like Shandaar Haftawaar Offer, All-in-1 weekly bundle, and Weekly Unlimited Offer.
Dial *6464# and press 4, then press 1 for subscribing All-in-1 weekly bundle.
Dial *6464# and press 4, then press 1 to select the weekly bundle and then press 3 for the unsubscribing weekly bundle.
Zong Monthly Call Packages Prepaid
Zong provides a range of Prepaid Monthly Call Packages to its customers at affordable rates.
Dial *6464# and press 4, then press 2 for subscribing All-in-1 monthly bundle.
To un-subscribe Monthly All-in-1 bundle, simply dial *6464# , press 4, then reply with 2 to select monthly bundle and then press 3 to un-subscribe.
Zong Call Packages Prepaid: Power Pack Sim Offer
With Power Pack Sim Offer, Zong provides tailored Prepaid Call Packages to its Power Pack customers. You'll select from Starter, Value and Gold offers.
All prices are inclusive of Taxes
Dial *1313# to subscribe Power Pack packages
Other Zong Prepaid Call Packages
Zong also offers you different options to get charged "per-second". These Zong Call Packages include Economy, 20-seconds, Circle and Flutter.
First time package conversion is free. Charges of Rs. 15 + tax are applicable on every tariff change after first time package conversion.
Zong Call Packages Postpaid
For the postpaid customers, here's a list of Zong Postpaid Call Packages:
For Activation and Further Details, call 310.
SMS 'BL' to 567 to get complete information about your current Free Mins, SMS and Mobile Internet.
You can receive your bill for Free by email, simply send EBSUB your complete email address to 3100. For change of email send SMS "EACNew Email Address" to 3100.
Two billing cycle starting from 1-30/31st or 16-15th of the month are available. Line rent will be charged on full for first month.
This was all about Zong Call Packages. If we've missed anything, do let us know within the comments below. within the next story, we'll mention Zong 2G, 3G & 4G Internet Packages.