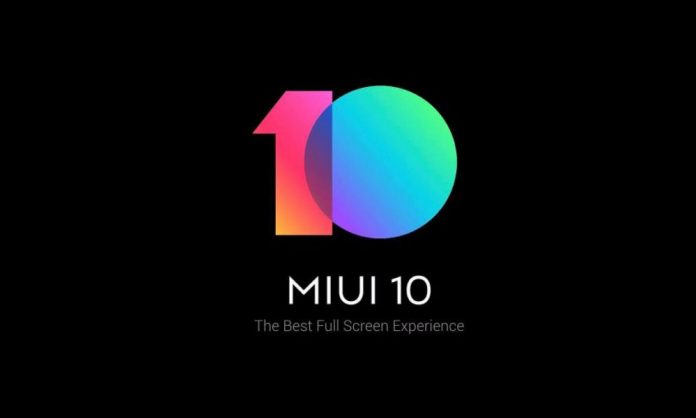 Xiaomi Mobiles officially announced there latest OS MIUI 10 which will be launched with its all features on June 29. This new update already hit several devices from the Mi series, including Xiaomi Mi 8, Xiaomi Mi 8 SE, Xiaomi Mi Mix 2S, Xiaomi Mi Mix 2, Xiaomi Mi Mix, Xiaomi Mi 6X, Xiaomi Mi 5 and Xiaomi Mi Note.
Xiaomi's new OS includes various design changes and additions such as AI portrait mode, revamped recents menu, gestures and an improved notification center. The new MIUI 10 major aim is to improve performance of Xiaomi devices, making proper use of the bigger full screen display and software based AI portrait mode.
Xiaomi Black Shark 2:Specification, Review and Price in Pakistan
According to Xiaomi, in late July there will be at least 23 phones from the Redmi series which will get the long-awaited MIUI 10 update.
Eligible Devices for MIUI 10 based on Android Oreo:
Mi 8.
Mi MIX 2S, Mi MIX 2, Mi MIX.
Mi 6X, Mi 6.
Mi 5.
Mi Note 2.
Redmi S2.
Redmi Note 5.
Mi 8.
Mi MIX 2S, Mi MIX 2, Mi MIX.
Mi 6X, Mi 6.
Mi 5.
Mi Note 2.
Redmi S2.
Redmi Note 5.
Mi Note 3.
Mi 5X, Mi 5c, Mi 5s, Mi 5s Plus.
Mi 4, Mi 4c, Mi 4S.
Mi Max 2, Mi Max.
Redmi 5, Redmi 5A, Redmi 5 Plus.
Redmi 4, Redmi 4A, Redmi 4X.
Redmi 3S, Redmi 3X.
Redmi Pro.
Redmi Note 5A.
Redmi Note 4 Qualcomm.
Redmi Note 4X, Redmi Note 4 MTK.
Redmi Note 3.
Xiaomi Redmi Note 6 Pro:Specifications, Review and Price in Pakistan
The new MIUI 10 system is based on AI deep learning. MIUI 10 let Applivations to be used and preloads in the background so that when the user eventually launches the App, it takes no time to boot. MIUI 10 also optimize overall system's operation such that it feels smooth when sliding the screen. In addition, on MIUI 10, full-screen gestures replace the traditional virtual buttons. You can now slide back to the desktop, or slide up and hover to enter the multitasking interface.