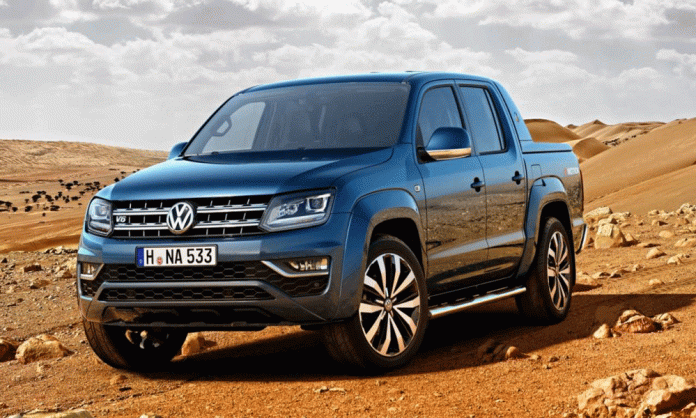 Premier Motor Limited a Karachi based company is all set to produce new cars with the collaboration with of a well-known German company "Volkswagen". Category-A green field investment status has been rewarded to the company to set up an assembling and manufacturing plant.
Premier motors is the same company which is authorized and sale distributor of Audi cars in Pakistan.
An investment of 135 million is said to be spent on this project to make new cars and set up an assembly unit in Pakistan. Under Automotive Development Policy (ADP) 2016-21 to Volkswagen. It will operate under a joint venture with Premier Motors Ltd, reported by media through officials in the Ministry of Industries and Production.
Volkswagen, which was already in a very steady process to start this venture is now all set to setup its plant in Balochistan to (the economical zone of Pakistan). Land has been purchased for this venture. In previous reports it was claimed that the plant might had constructed in Karachi.
According to the reports, it will become operational to manufacture double cabin vehicles and vans by 2021, which is two years from now.
Dr. Joseph Baumert, the Board Member of Management of German Automaker Volkswagen had a meeting with Premier and the assurance was given by them that the government will be taking care of all the needs of the company to facilitate. Back in the year there was a great excitement when Volkswagen and Premier Motors Ltd signed a Letter of Intent on 22nd June, 2017.
Suzuki Launches Burgman 125 to Fight Honda's Activa for the price of $ 990
Germany, France, Turkey, Korea, China, Japan and UAE, all have collaborated with local companies to build car manufacturing plants in Pakistan. It is predictable that Kia and Changan will launch their vehicles by July 2019. Reportedly, as 13 companies have been awarded the Greenfield status.
An agreement has been made with Volkswagen for officially entering into Pakistan's automotive market.