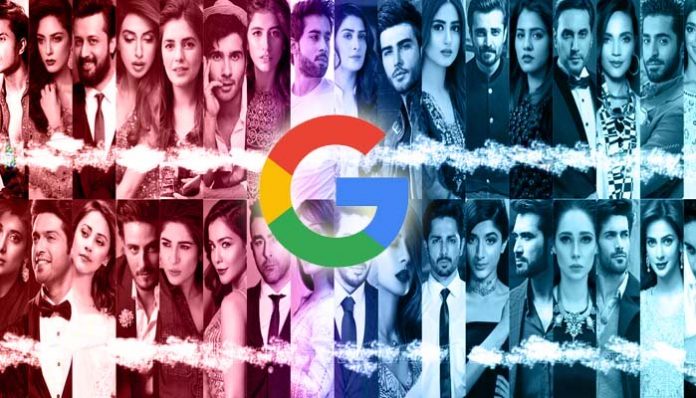 Google has released a list of the most popular topics to be searched on the Internet from Pakistan in 2019.
This year, the most popular Hollywood movie in Pakistan is the Avengers and Game, which ranks first among the most searched movies, while the second is India's famous reality show Bigg Boss.
Pakistani drama Ahad Wafa was ranked third on the list of most popular movies and plays on Google Pakistan, while other Pakistani plays on this list include Chanda, I Have You and Your Love.
Here are the 10 most searched movies, plays or programs from Pakistan:
1. Avengers end Games:
The most popular Hollywood movie 'Avengers and Game' is on the list of Google. The 'Avengers Endgame' had surpassed everyone at the box office.
In July 2019 this year, the film's revenue exceeded 2.7 billion at the global box office.
2. Big Boss 13:
This year, the second most popular reality show in Pakistan was 'Bigg Boss 13'.
Bigg Boss is considered the most popular show in India with 12 people living in a house for a few months without mobile and TV.
Remember that Pakistani singer Aima Baig was also offered to appear on the Indian show 'Big Boss 13'.
3. Ehd e Wafa:
Ehd e Wafa is the third in the Google's list play by Pakistani army spokesman ISPR in the list released by Google.
The story of the play revolves around the youngsters joining the Pakistan Army. That is why the drama was well-liked by the youth and this year the drama is on-trend.
4. Suno Chanda Season 2:
Google Play Serial Suno Chanda Season 2 is ranked fourth in the list of most popular movies and plays in Pakistan this year in the list of popular topics.
The first season of Suno Chanda was aired last year, after which the play gained popularity.
In keeping with the likes of fans, this year's 'Suno Chanda Season 2' was aired, which is why it is popular that the drama has been included in the list of trending plays.
5. Kabir Singh:
Kabir Singh, the most popular Bollywood film, has done more than 300 million business at the box office.
6. Captain Marvel:
Captain Marvel is the most popular Hollywood movie this year based on the superhero story, which made over $ 1 billion at the box office.
7. Meray Pass Tum Ho:
In the year 2019, the Pakistani drama "Meray Pass Tum Ho" was also well received and it was the seventh most searched.
8. Motu Patlu:
It is not possible in a home with children who do not know the "Motu Patlu". According to Google, the favorite cartoon of children ranked eighth in the most searched words from Pakistan.
9. Bharosa Pyar Tera:
Pakistani drama Bharosa Pyar Tera is ranked ninth in terms of search on Google.
10. Gully Boy:
Google buys India's popular movie 'Gully Boy', ranked 10th in search of Google in Pakistan.