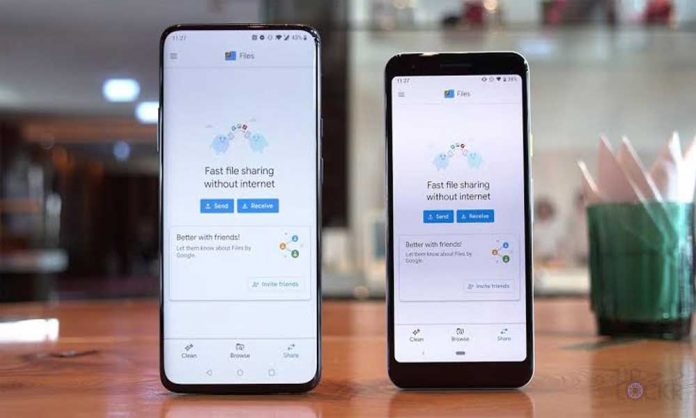 The "XDA Development" website revealed that South Korean electronics company Samsung Electronics has developed a new feature for exchanging files between the Galaxy smartphones it produces, similar to the "AirDrop" feature found in the iPhones produced by the competing American company Apple.
The site specialized in technology issues pointed out that the new feature is known as "QuickShare" or "Quick Exchange" and works with the Android operating system.
WhatsApp account protection could be doubled with these steps
The "XDA Development" website stated that the new feature allows users to exchange photos, videos and other files between Samsung devices, adding that his experts tried to test the feature with one of the devices, but they were unable to complete the file transfer process, perhaps because the device does not support the feature.
The CNet.com website, specialized in technology issues, pointed out that experts believe that the feature will be supported only by the Galaxy S20 smartphone, which is the expected phone from Samsung and is expected to be unveiled on February 11th, during a conference of the South Korean company in San Francisco, USA.
Huawei Cooperates with National Bank of Pakistan and UnionPay To Launch Huawei Pay
And unlike the "AirDrop" feature on Apple devices that was unveiled in 2015, "QuickShare" will use cloud computing technology, allowing the transfer of files up to 1 GB by temporarily storing them on the "Samsung Cloud" service for cloud computing. Then, these files can be broadcast directly to devices using the Samsung Smart Things platform or downloaded to another device.