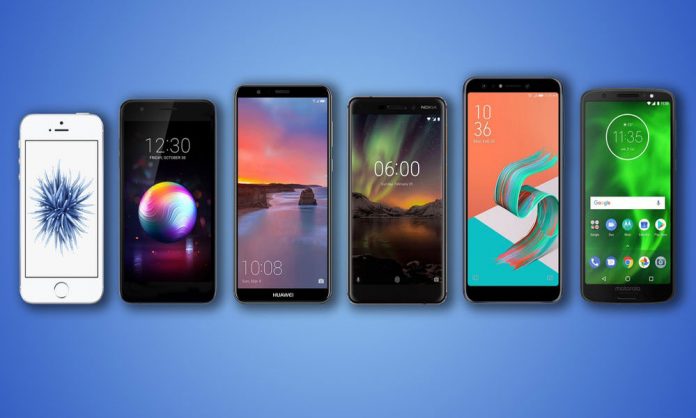 According to a local newspaper, mobile phones giant companies like Huawei, Samsung and Nokia wish to start manufacturing phones in Pakistan. These companies want to leverage the cheap labor cost in Pakistan and, the government has decided to formulate a new mobile phone manufacturing policy.
These companies want to start manufacturing in Pakistan due to probably lower labor cost as compared to China, average labor cost in China is approx. PKR 105,000 for unskilled and PKR 420,000 for a technically skilled workforce, whereas labor and skilled workforce are available in Pakistan at very low remuneration. With a new smartphone manufacturing policy that the government is working on, they might soon start setting up their local manufacturing plants.
PTA Director Noman Khalid, brief their participants that due to International Mobile Equipment Identity (IMEI) registration the local manufacturing of mobile devices has increased.
Noman Khalid recommended that the Ministry of Industries and Production (MoI&P), in coordination with relevant stakeholders, should formulate a policy to encourage local manufacturing of mobile phones. Initially, Semi Knock Down (SKD) assembly should be encouraged with the help of tariff-based incentives, the report stated. Benefits offered to the SKD assembly should have a cap limit i.e. 22 months. The case study of India can be followed as an example. He further added that incentives should be given to 3G/4G mobile devices.
He further stated that the mobile phones consist of approx 60 sub-parts manufactured by vendor industry/secondary suppliers. The mobile manufacturing plant costs around Rs. 2 billion.
According to Mansoor Khan, the benefits were offered to the industry in 2015 and currently, 23 companies are assembling mobile phones in Pakistan out of which 15 are in Azad Jammu and Kashmir mainly due to tax holiday offered to industry in AJK. He proposed that tax slabs should be formulated according to manufacturing and classification of the industry.
A representative of FBR said that the government has announced amendments to encourage CKD-based manufacturing and on the import of mobile devices in SKD and CBU form.
Asim Ayaz, DGM-incharge policy, revealed that EDB policy team is working on a Mobile Phone Policy and hoped that soon Pakistan will see similar success as the automobile sector.
After a detailed meeting, participants decided that EDB will liaise with local manufacturers for preparation of draft mobile device policy to encourage local manufacturing of mobile devices initially as SKD assembly and later as CKD assembly operations. In this regard, the industry will submit proposals to EDB.
Via ProPakistani