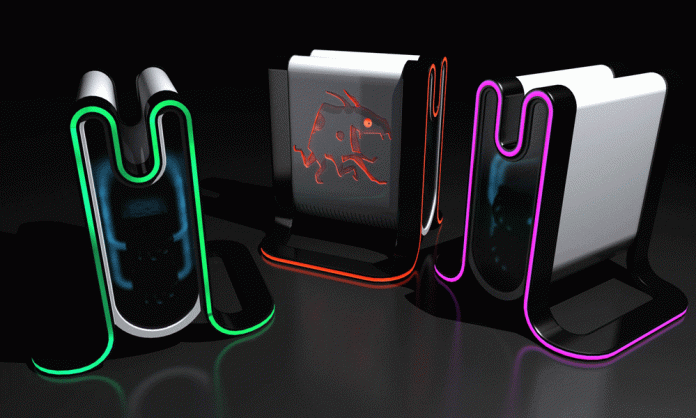 Since the unveiling of the new home game system Mad Box, which will be developed through the studio Slightly Mad in partnership with several companies and is still the head of the studio Ian Bell, the participants and interested in some details about the new device, which will compete the power of personal computers, which will be released two years from now.
Mad Box development team wants to target a specific audience, specifically those looking for a very high-tech gaming device Used and other technical features.
PlayStation 5: Leaks, Rumours, Release Date, Price and Specs
Team Slightly Mad, who has already provided us with the game of Project Cars in the first part and the second is going to an important stage of its history through this device, which created a very wide in the past period between those who impressed the idea of the device and others did not live for the period and considered the model Consumed by the fate of the device is the failure by virtue of the competition is not possible with the presence of giants such as Sony and Microsoft.
But this will not limit the ambition of studio Slightly Mad, who reiterated this day that he will not want to abandon this project and the guide is a huge package of pictures that the team participated with it, which shows the initial form of the device through several designs were the presented by Some designers according to their creativity.
Ian has revealed a lot of new details about the device during the last few days, including the first shape of the exterior design, which will come in three colors and you can see more details about the new device and preliminary images here, but today Mad Box team comes to a new challenge and a great reward For those who contribute to choosing an appropriate slogan for the advertising campaign to be launched for the new device.
ZTE Nubia Red Magic Mars: Specifications, Review and Price in Pakistan
Our sources reported that the Mad Box team will provide $ 10,000 plus free games for life to those who can invent a distinctive logo for the marketing campaign of the device and initially thought the observers that Ian joking them, but after he returned and assured them that he is not joking, From all over the world. But later news confirms that there is a team that will choose the best logos and determines which is better for the promotional campaign which will be launched in the near future.
Share your opinion of our followers about the best design you see suitable for the machine Note that these formats are not final yet and more work is still waiting for the developer team.