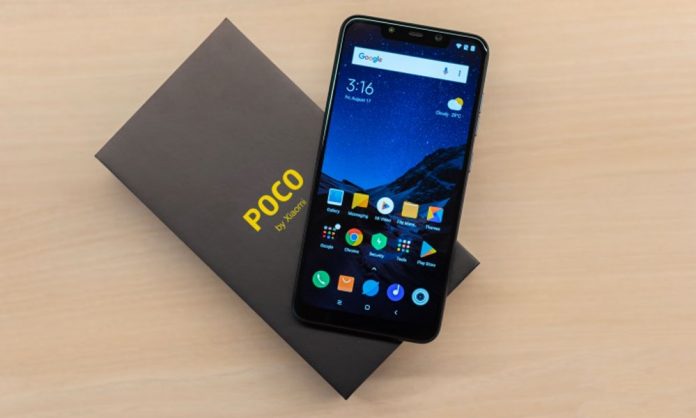 Chinese Mobile manufacturer Xiaomi has done some magnificent job by carving out a name for itself in the smartphone segment. The manufacturer continues to be the largest handset maker in India and South Asia, there's no doubt that the Indian market is one of the most competitive markets in all over the globe.
Xiaomi's new product is called "Pocophone" internationally and simply "Poco" in India.A Snapdragon 845 processor with liquid cooling, up to 8GB of RAM, up to 256GB of storage, a 12Mp dual-camera and a 20Mp selfie camera is a spec that has no business in the budget smartphone market – until now, that is. Xiaomi's new sub-brand Pocophone promises ultimate performance without the frills, and its new F1 is the cheapest Snapdragon 845 phone on the market with a starting price below £250.
Xiaomi Black Shark 2:Specification, Review and Price in Pakistan
Xiaomi is once again enter into the game of mid-range phones, but this time it's taking a different strategy. Instead of bringing the Mi 8 or the Mi Mix 2S to India, Xioami has created a sub-brand called POCO, which gives it the ability to start afresh in this category.
Confirmed markets for the Pocophone F1 include:
Americas: Chile; Columbia; Mexico; Uruguay
Asia: Bangladesh; Hong Kong; India; Indonesia; Kazakhstan; Malaysia; Myanmar; Nepal; Pakistan; Philippines; Singapore; Sri Lanka; Thailand; Vietnam
Europe: Albania; Austria; Belgium; Bulgaria; Croatia; Czech Republic; Denmark; England; Estonia; Finland; France; Greece; Hungary; Italy; Latvia; Lithuania; Luxembourg; Netherlands; Norway; Poland; Portugal; Romania; Russia; Serbia; Slovakia; Slovenia; Spain; Sweden; Switzerland; Ukraine
Middle East & Africa: Bahrain; Egypt; Iraq; Israel; Jordan; Kenya; Kuwait; Lebanon; Morocco; Oman; Qatar; Saudi Arabia; South Africa; United Arab Emirates
Xiaomi Mi Mix 3: Specifications, Features & Price in Pakistan
It's worth noticing that the US, Germans, Canadians and Australians. Despite only mentioning England, we imagine that Scots, Welsh and Northern Irish people are free to buy one as well. It's just not clear when.
The cheapest Pocophone F1 will retail for €329, which is about £300 or $380. For that, you get the version with 6GB of RAM and 64GB storage. Doubling the storage to 128GB raises the price to €369 (around £334 or $428).