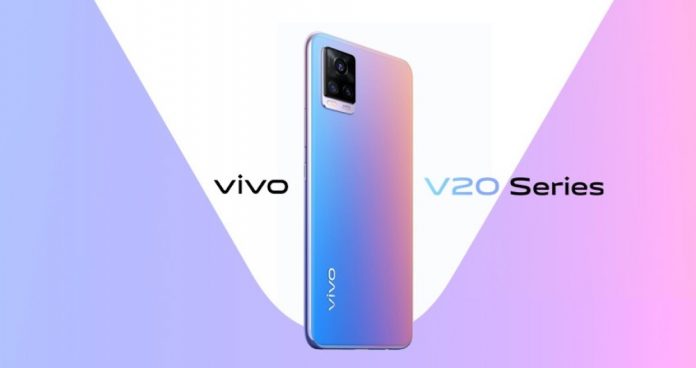 Vivo, the leading global smartphone brand is all set to introduce its new flagship model V20 in Pakistan. The smartphone is expected to have an ultra-sleek and light design as the main highlight.
From what is known so far, vivo V20 is deemed to be a perfect blend of trendy slim design, highly fashionable colour pallet and sleek body that seamlessly syncs in with the smart and evolving lifestyles of the youth generation.
Vivo Pakistan Sets a New Record with 2.5 Billion views for #VivoY51Style TikTok Challenge
The upcoming V20 stands as an example of vivo's commitment to design-driven innovation and thinking years ahead. It will be launched under the tagline #BeTheFocusAlways.
But What Sets the V20 Apart?
V20 is a craft of simplicity with trendy slim design and colours inspired by the beauty of nature. As per sources, V20 is expected to arrive in – Midnight Jazz – the signature colour, which is mysterious and full of energy & Sunset melody, which is reminiscent of sunsets and beaches.
Complementing the trendy lifestyles of users' today, V20 flaunts a high-end premium look with ultra- sleek design and light body. Adding elegance to the overall aesthetics is a gorgeous camera arrangement in a Dual Tone Step design, which is simple yet so beautiful.
Vivo Launches Y51 in Pakistan, The Perfect Blend of Style & Technology
It is an interesting two-level camera arrangement, with the flash is located on the first layer, and the cameras are located on the second layer. With this refreshed set up, vivo is trying to break the monotony of ordinary camera layout in regular phones making the overall appearance of the V20 more layered.
Smartphones today have become an extended support system for the young generation, used to express their emotions, personality, and complement their lifestyle. As a future-ready smartphone brand, Vivo is a step ahead when it comes to evolving with young audiences' needs and offering them trendsetting smartphones as a medium of self-expression.
Not just photography, V20 is also expected to carry a sophisticated camera module supported by an industry-leading Eye Autofocus feature allowing the users to unlock a new world of creative possibilities. It will enable users to capture highly crisp photos or videos, from an even greater distance, with the richness of color and depth.
As previously mentioned, the V20 smartphone is designed to capture the radiant moments of life and to be the focus always with ultra-sleek and trendy design. The smartphone reflects vivo's design inspiration emphasizing on the overall elegance and simplicity of design.
Vivo Launches Y20 with 5000mAh Battery & Triple Macro Camera
The eye-pleasing colours pallet, comfortable and sleek aesthetics are also carefully chosen to reflect the design choices of the younger generation.
We are waiting for more information about the V20 from official sources. Stay tuned for as we share more fun facts and information about the vivo flagship V series and its most awaited V20 smartphone.