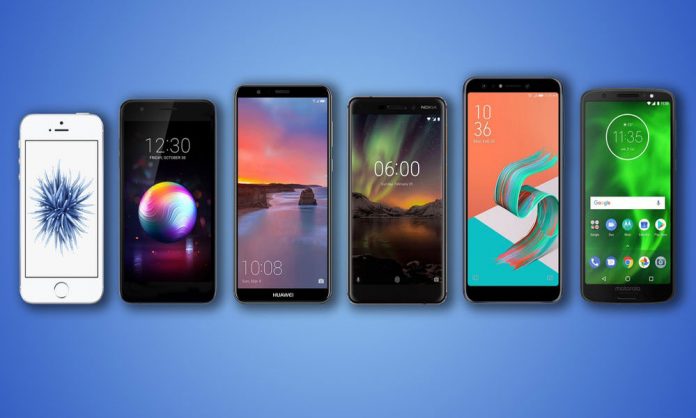 The year 2019 witnessed the release of giant phone companies, a group of the latest devices that have amazing features. In the last five years, the evaluation of smartphones has become different from what prevailed in previous years. This is because the use of phones is linked to every detail of daily life. Most manufacturers realized this reality, and all devices became highly effective.
Below, we present an evaluation of the best smartphones in 2019, according to reports by a group of experts published. The Chinese company OnePlus launched its phone New last October the company supplied the phone with a Snapdragon 855 Plus processor, which is the most powerful processor on the phone today, and the phone contains three lenses in the back camera with a resolution of 48/16/12 megapixels.
realme Pakistan teases realme 5s a new powerhero device for real fans
Combined with a Fluid AMOLED display, plus a 3,800mAh non-removable battery and 8GB RAM. Here are a group of the best smartphones for 2019:
1- iPhone 11 Pro Max:

iPhone 11 Pro Max is the best iPhone in terms of camera, thanks to the new night mode to get much better pictures in low light and a very wide lens for multiple uses, as it provides the best processor so far thanks to the A13 Bionic chip. And when you add 12-hour battery life, fast charging, and immersive sound experience, it can be said to be the almost perfect phone.
2- Samsung Galaxy S10 Plus:

Samsung Galaxy S10 Plus is the best phone for people who prefer the Android operating system and want a large screen and immersive experience, and the ultrasonic fingerprint sensor allows the device to be opened easily, the battery life reaches 12.5 hours, and the three rear cameras produce great pictures.
3- iPhone 11:

Apple iPhone 11 has a dual-camera and comes at a lower price than iPhone 11 Pro, and offers amazing lighting for night mode photography, and there is a new ultra-wide lens that allows you to fit more subjects or scenery through the field of view 120 degrees.
4- Galaxy Note 10 Plus:

Galaxy Note 10 Plus is the best phone if you want a larger screen, as it has a 6.8-inch screen, offering an immersive viewing experience, with a battery that works for up to 12 hours, and the back camera captures very clear pictures, as Samsung has added Live Fox effects to the video.
5- OnePlus 7T: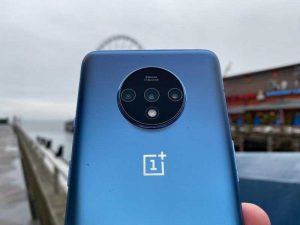 OnePlus 7T is one of the best Android phones this year, especially in absolute terms, at a reasonable price of $ 599, and it was provided with a triple camera, and there is a model of this phone that works on the fifth-generation networks of the 5G Internet.
6- Google Pixel 3:

Google Pixel 3 is one of that Android phones which you can grab on a low budget, at a price of no more than $ 399, and gives you great shots in low light, and very impressive picture effects. Despite its lower capabilities than phones with a higher price, but the battery life of up to 12 hours, an important feature is rarely found in phones within this price range.
7- Google Pixel 4XL: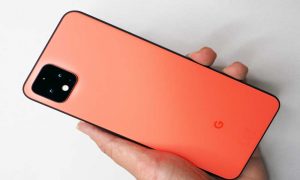 Google Pixel 4XL is an excellent option if you are looking for the best Android camera phone, as it provides a telephoto lens with 2x zoom, and you can get detailed and clear pictures even with the 8x hybrid zoom, and there are dual controls for shadows and white balance, For more accurate colors in Nightlight mode.
8- iPhone XR:

iPhone XR is a real deal after its price dropped to $ 599, and includes a 6.1-inch bright LCD screen, fast processor and great camera quality, with a battery life of 11 hours and 28 minutes.
9- Moto G7 Power: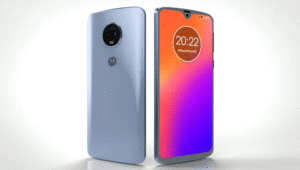 Moto G7 Power is the best phone ever for long battery life, it is equipped with a 5000 mAh battery, operating for 15 hours and 35 minutes, with a vibrant 6.2-inch display and support for all networks, all at a price not exceeding $ 300.
OPPO plans $7bn R&D push to build a multiple-access smart device ecosystem for the era of intelligent connectivity
10- LG G8X ThinQ: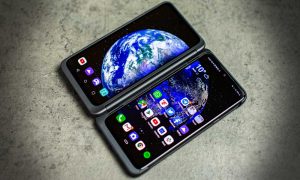 LG G8X ThinQ Dual Screen Screen may be the future for foldable screens, but this LG phone offers dual-screen experience, it is equipped with a 6.4-inch screen and can be connected to an additional screen of the same size, and at a low price ($ 699) Compared to the Galaxy Fold (2000 $), the battery life is about 12 hours.