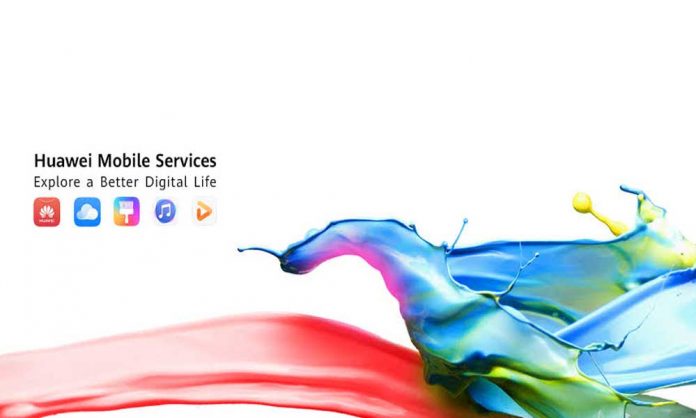 Huawei has launched Huawei Developers Day for the first time in the region and Huawei has unveiled a harmonious platform for its HUAWEI Mobile Services platform, based on the platform's core framework and capabilities, as well as developer services.
In addition, Huawei has announced the launch of its Shining-Star program, which aims to invest the US $ 1 billion to support global developers and contribute to building a harmonious HUAWEI Mobile Services system.
Huawei Officially Begins Testing Android 10 On 3 Of Its Phones
The DigiX Innovation Studio will also see a significant expansion globally, with the opening of 8 digital laboratories in six major cities in international markets including Dubai, to support the innovative capabilities of developers around the world.
Adam Xiao, Managing Director of HUAWEI Mobile Services in the Middle East and North Africa at Huawei Consumer Business Group, said: "We invite all local partners to join our synergistic system, providing us with full support by investing the US $ 1 billion in the Shining program. -Star, in addition to developing Dubai's first innovative DigiX digital labs".
HUAWEI Mobile Services has provided 14 new capabilities to help developers design high-end applications at low cost and less time. Depending on the new harmonious system, developers will benefit from Huawei's cutting-edge technologies (such as 50x zoom, Super Night Mode, GPU Turbo GPU, which offers ultra-fast gaming experiences and other technologies). This will continuously improve the use of applications and related activities, which will benefit Huawei smartphone experiences.
Huawei has opened new horizons in the industry, where it is widely recognized for its many innovations and the first of its kind in the world, such as the first GPU Turbo graphics processing unit, the first imaging experience enhanced with artificial intelligence technology, the first feature for reverse charging, and the first internal memory card and mini-designed technology Nanotechnology. During the first half of 2019, Huawei announced that the company had successfully shipped 118 million smartphones, representing an annual increase of 24% in shipments and up to 17.6% of the global smartphone market. It has grown to become one of the largest companies in the sector and has successfully developed the initial capabilities needed to build its smart technology system.
Huawei has 570 million active mobile users worldwide every month. Based on this, the company has launched the HUAWEI Mobile Services platform in more than 170 countries in the world, as well as the establishment of 3 regional centers and 15 data centers around the world, including Dubai. HUAWEI Mobile Services' harmonious applications are popular with users around the world as they continue to keep pace with their high-end digital user experience and enhanced AI technology to provide them with better digital experiences.
The Harmony OS of HUAWEI Mobile Services system has been developed over many years and is now growing more widely. For example, the HUAWEI AppGallery app store has been used as an app platform in China for over 8 years; it was launched globally in April 2018. Today, a large number of developers are joining the harmonious HUAWEI Mobile Services platform, adding their apps to the HUAWEI AppGallery store to allow users HUAWEI Mobile Services harmonious system provides support for the success of commercial developers.