Google Maps, the world's most widely used navigation app – will appear to receive a new and effective feature soon.
The technology giant's mapping service has been able to alert users to traffic jams and suggest alternative routes, but Google now appears to be stealing a feature from one of its biggest competitors, Waze.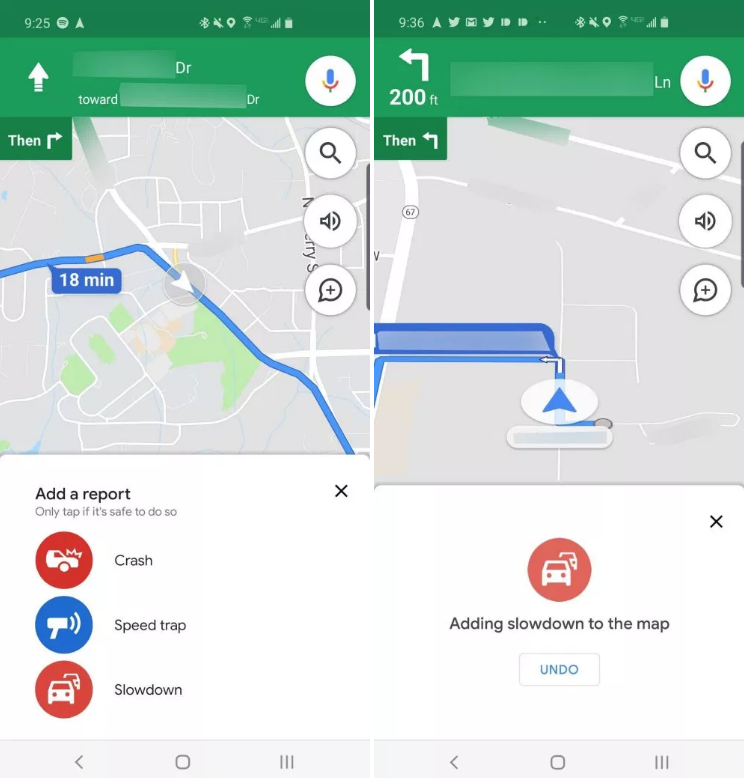 The new "Slowdowns" feature allows users to directly notify Google of traffic jams .
This may seem easy or even familiar, but according to Google's 9to5 site, there is a very big difference between this feature and others already existing.
Technically, Google Maps has been able to report traffic jams for a long time. The application simply pulls data from other drivers in the area to see if there is a problem on the road, but it takes a lot of time to collect these The data can then be analyzed and sent to other users to inform them of the traffic conditions so that they can change the path if necessary.
The reporting options in the new feature include traffic, crash or speed trap, all from a small pop-up window at the bottom of the map screen, which you can see in the attached image.
The feature name also changes based on your location. While known as "slowdowns" abroad, the feature in the UK will be known as "Congestion congestion."
This new feature may be launched early this week, so you'll need to continue to apply Maps to see updates.
This feature is a good bonus for Google Maps users, and shows that the company does not neglect its many products.