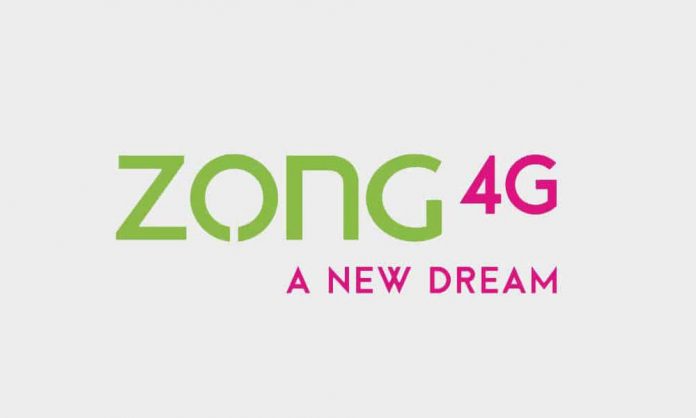 You can use My Zong App and follow the instructions of the Zong Weekly Tiktok Package that are mentioned below.
ZONG 4G Weekly Tiktok Offer:
Currently, Zong 4G is only offering Zong Weekly Tiktok Offer at unbelievably reasonable charges so that every Zong 4G user can easily get it and enjoy Tiktok for the whole week without any worries related to loss of connection to the internet. It is a mind-blowing chance to utilize this Zong 4G Weekly Tiktok Packages in making your fun-loving and thrilling videos and expose yourself through those videos in front of the public so that they also get aware of your amazing talents.
Zong 4G always has knowledge about what their people are demanding at what time and adds a bunch of extra-ordinary valuable services that suit the needs of their customers. So, viewers don't worry about your wifi signals, no need to call your Internet Service Providers just keep in mind that you are Zong 4G user who advances your life with advance packages to remove irrelevant worries and always there to bring joy in your boring routine. If you are not known about Zong 4G latest services then stay tuned to us, we are here to provide you all the relevant and latest technologies offers to you with correct terms and conditions so that you have never misguided from our side. In this article, our focus is on Tiktok packages presented by Zong, not all the networks offer the Tiktok Packages, only some of them, in which Zong is also included.
Now let's have a look at the details related to Zong 4G Weekly Tiktok offer,
Zong Weekly Tiktok Package: 
Package includes:
All Tiktok users will get 2GB data after subscription.
Validity: 7 Days
Price: Rs. 35 + Tax
Criteria for Eligibility is given below:
Only Prepaid users can get this offer.
If you subscribe to the package multiple times, then you have to unsubscribe the package and subscribe again.
2 GB data resources can be applied only to content types on Tiktok.
Zong Weekly Tiktok Package Activation Method:
For subscription dial *606#
Send SMS (SUB WTTO) to 6123
You can call Zong Helpline for your further queries, helpline code is *310#
For Deactivation Zong Weekly Tiktok Offer:
Send SMS (UNSUB WTTO)  to 6123.
You can call Zong Helpline for your further queries, helpline code is *310#
For Checking Remaining Tiktok Package Data:
Dial *102#
Mobile Internet Tariff will be charged Rs. 1+Tax/MB if you are out of the package.
You can call Zong Helpline for your further queries, helpline code is *310#
Tiktok is one of the most trending social platforms to present yourself and engage people through amazing and exciting videos. The range of Tiktok users is increasing on a daily basis and gains massive popularity in youth because of its attractiveness, they found it the best way to get fame and entertain their viewers. Now let's have a look at Tiktok's history, Tiktok is founded in 2012 by a Chinese named, Zhang Yiming. It is a famous video-sharing networking service owned by Byte Dance. The main purpose of Tiktok is to create short comedy, fun-loving, entertaining and exploring videos that shows the different talents of the people. Tiktok app was launched for Android and IOS in 2017 in order to bigger their scope of business. Since the TikTok has been launched, it catches the attention of the majority of people, they get a greater chance to flourish their talents and present in front of the public and receive acclamation from their viewers. Tiktok users are participating in different ways, there are lots of examples which include uploading your own sound videos or doing lip-sync to someone's original videos or scenes from film or TV, making challenging videos, short dance clips and much more. It's smaller than Facebook, Instagram, and WhatsApp but far ahead from twitter and Snapchat, and was downloaded more than a billion times.
Stay tuned to us, we are here to provide authentic details related to the latest offers by different cellular networks available for you.
If you want to check other packages offered by Zong 4G or the offers of other networks then check our other articles, you will definitely find each and every detail in the articles.