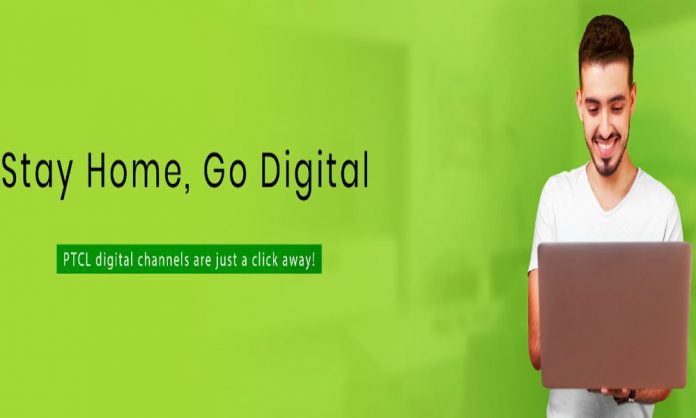 Press Release – As March concludes and April approaches, it has become evident that the ongoing Pandemic is not going anywhere any time soon. Missing out on celebrating various occasions such as the Pakistan Day, birthdays, anniversaries, and many others, it appears to be by far the most unfortunate time of our lives.
This year, the course of anyfestivities have changed as there will be nocelebrations as gatherings are not possible due to lockdown. As ill-fated as this seems, it is a necessary precaution due to the ongoing crisis of Coronavirus that requires people to stay indoors and practice social distancing.
During these difficult times, it is the responsibility of each one of us to play our part to ensure safety of allthe citizens. Various companies have also come forward with precautionary measures by providing sanitizers, gloves and masks to their employees, along with implementing 'work-from-home.'
One such organization is PTCL that has taken up this challenge in its stride to serve the nation in these difficult times, along with ensuringprotection of its employees as well as its customers. PTCL is also creating awareness on the Coronavirus through social media with the help of IRC.
With policies such as work from home, building temperature checks andbanning international and domestic air travel, the company is making all attempts to control the spread of the virus, while providing with all the necessary gear to protect themselves and customers for frontline staff.
However, prohibiting physical interaction does not mean customers cannot get the assistance they need with regard to their connections. PTCL has ensured that all digital channels are available and updated with latest information to help them including:
PTCL also has multiple bill payment optionsand PTCL Touch App for further facilitation regarding complaints registration & status, services& products related information, etc.
Pakistan to create "Digital Media Wing" for digital diplomacy
With the outbreak of the virus and its rapid increase globally, we are truly facing one of the biggest challenges ever. Staying confined to the walls of our homes, along with losing the chance to celebrate major occasions, is a major blow to everyone's morale and emotional well-being. However, with connectivity and services provided by companies like PTCL, enable everyone to work from home and also stay updated with latest news and entertainment, the chances to survive and pass through this crisis remain high as we stay connected with each other through this tough phase. We wish everyone strength, safety and peace through these trying times. Stay home, stay connected and go digital! Ends