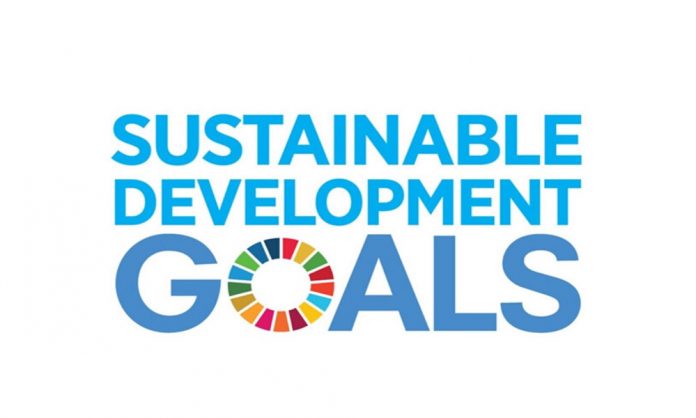 Press Release – A Karachi based startup is among eleven businesses from around the world who are the successful applicants of Google's Accelerator program on Sustainable Development Goals. These startups address a wide range of social and environmental challenges, and are working toward at least one of the 17 Sustainable Development Goals outlined by the United Nations.
Following the call for entries, the program received applications from close to 1,200 startups from Europe, Middle East, and Africa. The successful applicant  from Pakistan is Wondertree, a startup that  accelerates cognitive and motor development in children with special needs through a variety of movement based therapeutic and educational games (SDG 3, SDG 4, SDG 10),
Each startup founder will work closely with engineers from over 20 Google teams and other subject matter experts to address product, engineering, business development, and funding challenges. Since this accelerator is focused on sustainability, founders will learn these skills through the lens of the Sustainable Development Goals and relevant partners.
Google shows how Pakistanis lives changes during this 'Lock Down'
In order to keep the program safe and accessible in light of COVID-19, the first two on-site events will now be digital. Virtual training will cover topics such as creating Objectives and Key Results (OKRs), UX Research & Behavioral Economics, ML Data Pipelines and Data Visualization, SDG innovation for sustainable impact, and Strategies for Social Impact Fundraising. The five-month program kicks off on April 21st, and a second cohort will be selected later in the year.
Google for Startups was created to support those who want to build something better—and that's exactly what we'll continue to do, whether online or in real life. These are just a few of the many startups working locally on global solutions, and we'll continue to bring Google's resources to this entrepreneurial community.
More details about the projects and Google's accelerator program below or in our global blogpost.
About the Google for Startups Accelerator Program
Our Google for Startups Accelerator is focused on sustainable development goals. Geared towards social impact startups working to create a healthier and more sustainable future, the accelerator provides access to training, products and technical support. Startup founders will work with Google engineers and receive mentoring from over 20 teams at Google, as well as outside experts and local mentors.
NIC & Jazz xlr8 launch an online National Health Hackathon to tackle the Coronavirus Pandemic
The 11 successful startups have been selected based on the UN's Sustainable Development Goals including poverty, inequality, climate, environmental degradation, prosperity, and peace and justice. The program is designed to address the unique challenges founders face when building a social impact company:
Product and engineering expertise: People with social impact expertise don't always have experience building tech products. Our program seeks to bring startups together with the best technology products, data and people to help them build expertise.
Business development: Monetization for social impact startups is complex and can involve multiple parties.The people who pay for it may not be the people who use it, or the people who benefit from it. Our accelerator will help founders connect with relevant audiences, such as potential users, investors and advertisers.
Access to funding: While investors are increasingly seeing the value in social impact startups, there are unique challenges in attracting the right investors, and competing with traditional startups who are focused primarily on growth or acquisition. This accelerator will help participants connect and work with a wider base of potential investors.
The accelerator is part of Google for Startups which help startups build and scale great products by matching them with the best of Google—our people, network and advanced technologies. To learn more about Google for Startups, visit startup.google.com or follow us on Twitter (@GoogleStartups).